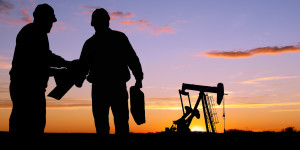 Everyone knows that prospering oil boom towns are places of debauchery. Every oil boom town in history has been a haven of prostitution, drug use and alcohol consumption. It is simply human nature to spend money on vices when a surplus of money is available, and oil workers are the epitome of this lifestyle. This is why it is unanimously agreed upon that oil workers should relocate in order to attend rehab. Going to rehab or any other form of addiction treatment while still being surrounded by the same environment will not be effective for oil workers. They must make a clean separation from the environment that has been toxic to them.
Relocating in order to attend rehab gets an addict far away from the things that trigger them Every addict has triggers. They take the form of driving past favorite bars, seeing someone else indulging in what they are addicted to, or even hearing a certain song on the radio. Essentially, anything can be a trigger because everyone's relationship with their addiction is unique. Triggers are everywhere in an addict's environment, underneath the surfaces of experiences, waiting like landmines. Relocating in order to receive addiction treatment moves the addict far from these familiar stumbling blocks.
Relocating also separates a person from any destructive relationships that they have close by. Most struggling addicts have destructive relationships in their lives somewhere. It comes with the territory, as most addicts naturally keep other addicts close by, either in their families or in their friendships. Some of these relationships can be addressed and healed in time, but others must be severed for the addict's own safety. Relocating and receiving treatment does a lot to shed perspective on this matter.
And lastly, relocating an oil worker in order for them to attend rehab simply puts them into a neutral, safe environment where they can focus on their recovery without distractions. A change of scenery is good for anyone looking to make big changes in their life. The breathing room that a new location provides can do a lot for an oil worker who is ready to recover from addiction.