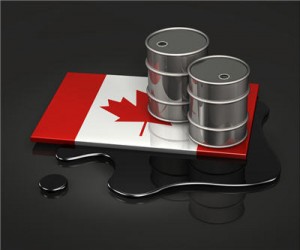 Oil industry workers in Canada who are having problems with substance abuse may find themselves in need of addiction rehabilitation. The easy availability of drugs and alcohol in the oil sands and in neighboring cities can completely overwhelm a person's goal of sobriety and professional intervention may be required. However, choosing which type of treatment program to enroll in can be a difficult decision to make, as there are many to choose from.
The most common cause of substance abuse in the oil industry is the extreme conditions that employees live and work in. The temperatures in the winter can fall below -60 degrees Celsius, the job duties are strenuous, the living conditions are very cramped and there is little to do recreationally. Also significant is the fact that workers are physically separated from their significant others, family and friends and can feel intense loneliness, sadness and frustration.
These cases of addiction are heavily influenced by situation, rather than genetics or mental problems. All known factors that contribute to addiction can be found in the oil industry, but the hardships of the lifestyle are the most common thread through the cases of addiction. For this reason, a rehabilitation center that focuses on spiritual wellness, such as a Christian rehabilitation center, is best suited to these cases of addiction.
At a spiritual rehab, recovering addicts will find the necessary elements of every successful treatment program – licensed staff, provincial accreditation, detoxification, counseling, therapy, sober living and after care support – combined with the help of a higher power to turn to for spiritual and emotional healing. If life circumstances are putting a person through feelings of depression or abandonment that lead to addiction, a program that teaches them that they are not alone, but rather they are loved and supported by a higher power is highly beneficial.