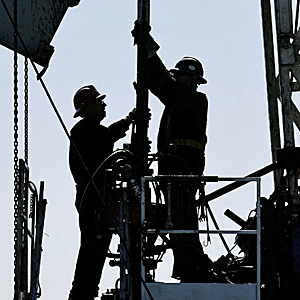 Canada's oil industry is highly lucrative, but is fighting a losing battle to keep their employees in a healthy working condition. Substance abuse has an unprecendented hold on oil workers that is creating hardships for workers and companies alike. While the throws of addiction wreak havoc on the personal lives of oil field workers, oil companies become afflicted with workplace accidents, high employee turnover and absentee pay. It is clear that the solution for everyone is proper substance abuse treatment and rehabilitation for employees.
A common misconception is that an addict will be easy to spot in the work place. Those who are unfamliar with addiction may assume that an addict will have characteristics such as an unkempt appearance, slurred words and poor coordination, and will not be able to function on the level of a non-addict. While all these things can be true, an addict can also be a fully functional person on the job; someone that would never be suspected of substance abuse problems. Addiction wears many masks, but does the same internal damage to anyone it affects. Eventually, a physical, mental and spiritual tole will be taken on the addict if they do not receive treatment.
One major lesson that oil companies have learned from this substance abuse phenomenon is that the discovery of substance abuse in an employee should not lead directly to termination. The employee may have a good relationship with the company and a successful work history, proving to benefit the workplace. It is often in the company's best interest to connect the employee with rehabilitation services and substance abuse treatment rather than replace them. This promotes a healthy, functional workplace and makes the employee feel secure that reaching out for help will not lead to the loss of their job. This means it is in the company's best interest to see that its workers have access to quality drug and alcohol substance abuse treatment and rehabilitation.