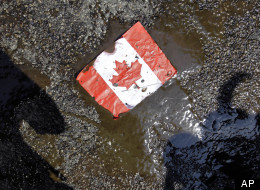 Addiction is hard to confront in any walk of life, but a particularly concentrated addiction problem is found in the Alberta oil industry. The availability of drugs and alcohol combined with uniquely harsh working conditions has created an addiction culture of epic proportions. Fort McMurray's network of substance abuse treatment facilities have done all they can with the resources they have, but they are not plentiful enough to eradicate the problem. Fort McMurray addiction treatment centers are overflowing with addicts and substance abusers. It is essential that proper inpatient and outpatient addiction treatment programs be made available to oil workers.
When substance abuse is consuming a person's life, often to the point of physical dependence on the substance, they need professional intervention in order to confront their problem and permanently end it. This means that professional intervention services should be employed to approach the addict about their problem, as well as the provision of an inpatient medical facility to monitor the person through their detoxification, a live in treatment center to safely separate the person from the substance they are addicted to, in depth group and individual counselling sessions to address the underlying problems that cause addiction, as well as the opportunity for therapeutic activities and ongoing after care to ensure continued sobriety.
There is no reason an oil industry employee should have to forego addiction treatment and suffer in silence. If the rehabilitation services of Alberta cannot meet the needs of addicted persons within the oil industry, then oil workers should look outside of Alberta. Most oil companies permit time off for substance abuse recovery, and even in the rare instances they don't, recovery should be prioritized above all else. Addiction is taking the lives of oil workers through physical complications, overdose and suicide at alarming rates, and preventitive measures should be taken as soon as someone becomes aware of their substance abuse problem.